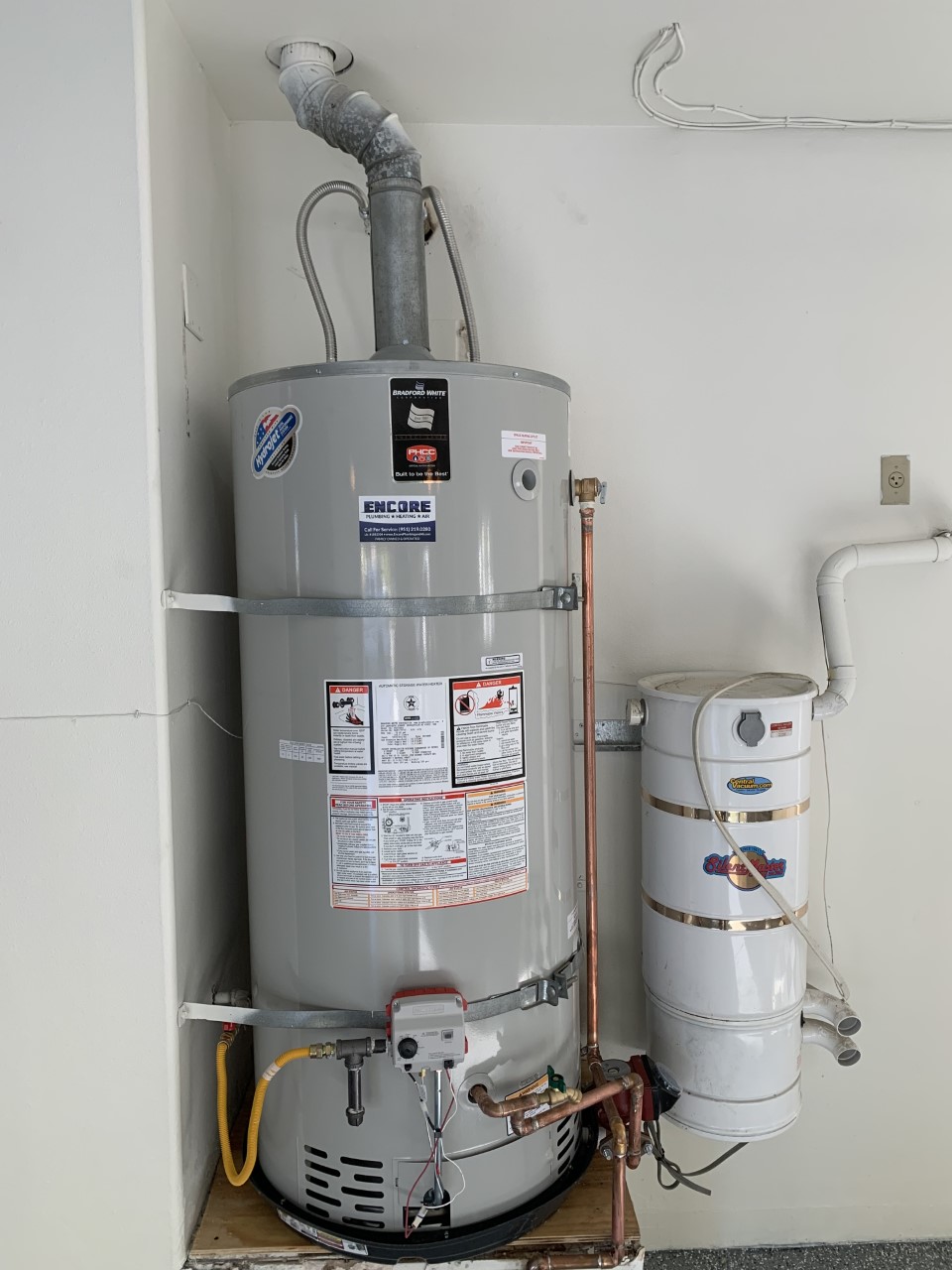 Water Heater and Cover Repair
Unfortunately, water heaters don't last forever. Sometimes they begin to leak, potentially causing damage to your floors if the leak isn't addressed quickly. Other times, they just quit working. One morning you step into the shower only to realize that the water is ice cold. Encore offers water heater repair services 24 hours a day, 7 days a week.
Maybe you accidentally hit the cover of the water heater, causing it to fall off. No need to get a whole new unit as we offer water heater cover repair as well.
Water Heater Installation
If you're building a new home and want a professional to install the water heater for you, Encore provides this service. We also offer water heater replacement, trading out your old appliance for one that is newer and more efficient.
We'll even help you select the best water heater for your home or business. Our expert staff can explain the differences between your options in terms of space, efficiency, and more. This enables you to make the right decision based on your individual needs.
We provide some of the highest-quality water heater brands available on the market today. This includes Bradford White—which you can only get from a licensed plumbing contractor such as Encore.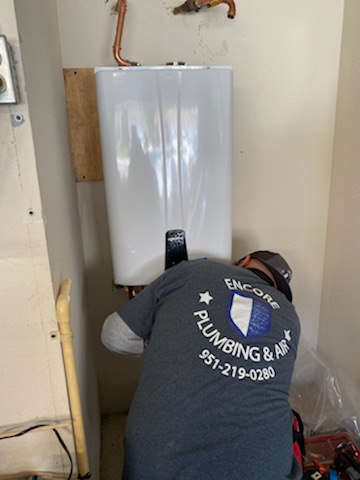 Looking for water heater repair that you can trust in Temecula, California?
Call us today for professional plumbing services!