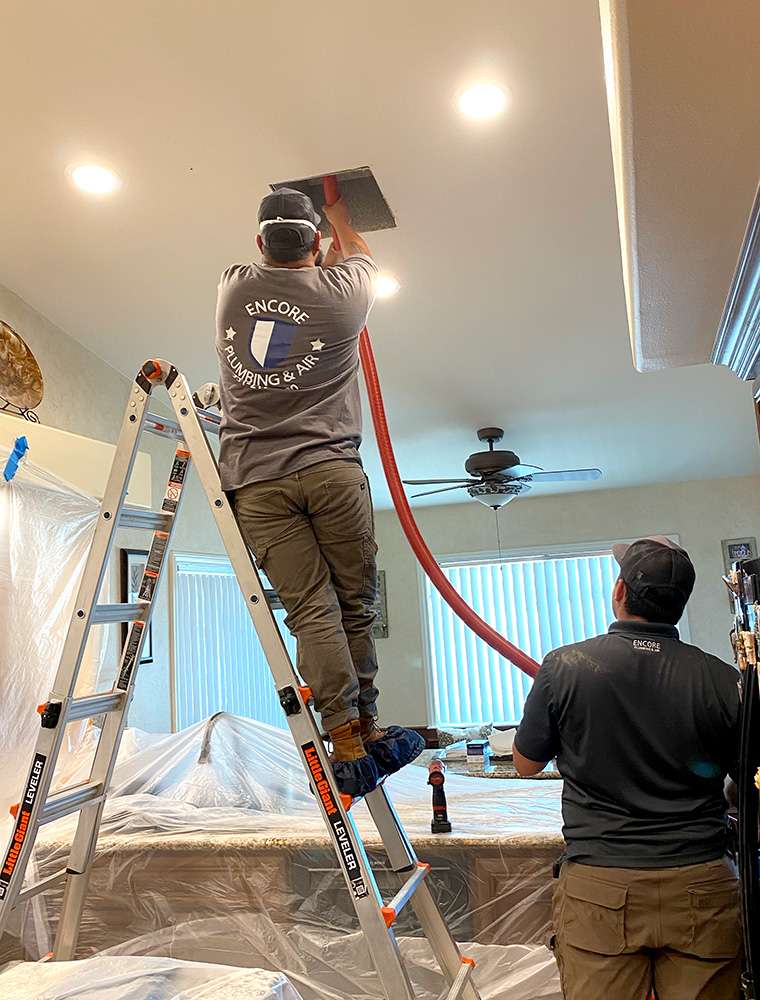 Why It's Important to Clean Your Air Ducts
The quality of the air we breathe can impact our health. Research has connected dirty air to lung and cardiovascular issues, even potentially causing problems with our neurological system. Therefore, if your air ducts contain dirt, dust, mold, pet dander, or rodent or insect droppings, you may not feel as good as you could.
Regular air duct cleaning can also improve the efficiency of your HVAC system. By regularly removing the buildup of dust and debris, the system is better able to continue to keep your home or business at a consistent temperature. It also reduces the risk that any sort of buildup will cause the HVAC system to break down.
Encore's HVAC Air Duct Cleaning Process
When you call Encore for air duct cleaning services, we'll start by inspecting your system. Based on what they see, our technicians will advise whether air duct cleaning is recommended at that time.
If it is, we clean not only the air ducts but also the HVAC system itself. This helps prolong the longevity of your air conditioner/furnace while removing any potentially harmful dirt and debris from its many pathways to the various areas of your home or business.
If it has been a while since your air ducts have been cleaned, or if there is a large amount of buildup, our technicians have a variety of tools that can be used to effectively dislodge the particles. These particles are then vacuumed using a high-powered device, permanently removing them from your environment.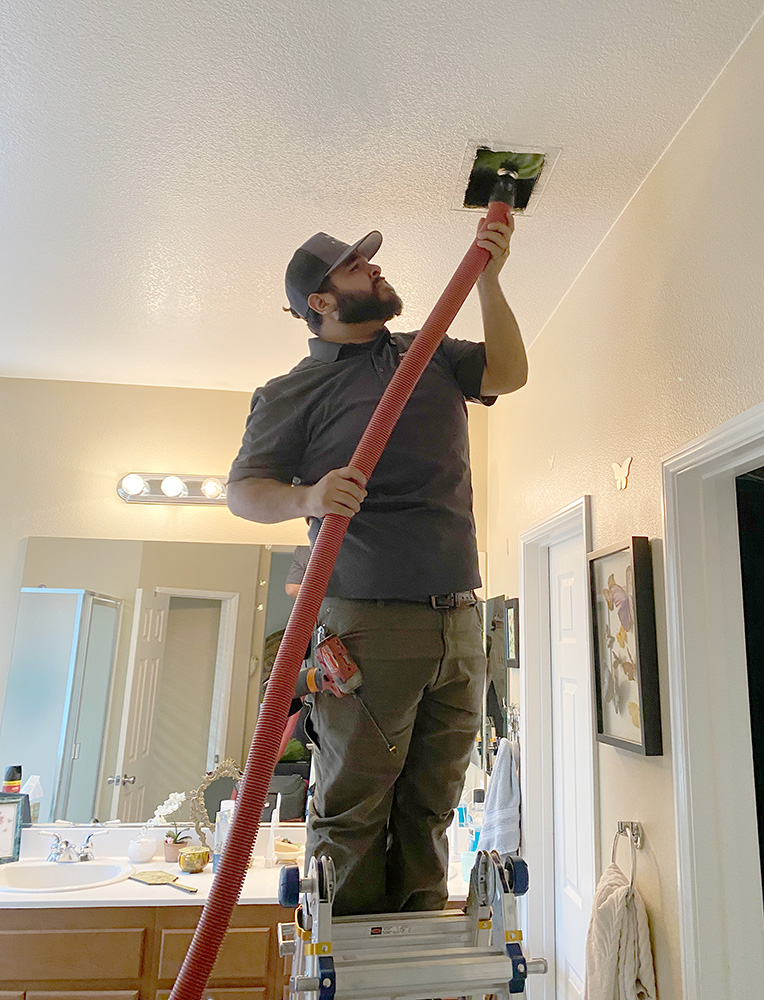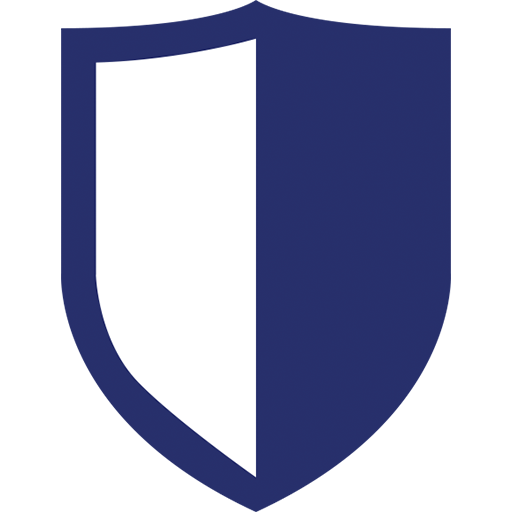 We Also Offer Commercial HVAC Air Duct Cleaning Services
Encore provides air duct cleaning services to businesses of all sizes. Our team has training in a variety of commercial HVAC systems and services. This provides our clients greater peace of mind that their systems can be maintained and repaired properly—potentially reducing any downtime due to a malfunction or complete breakdown.
Call Encore Today for Air Duct Cleaning
Instead of searching online for "air duct cleaners near me" and hoping for the best, call the professionals at Encore today at (951) 219-0280 or contact us online. Our trained HVAC technicians will inspect your system and help you decide whether an air duct cleaning is recommended. If it is, we will soon have you breathing cleaner air once again.